The ThreeFoot Hotel, Meridian, a Tribute portfolio
Meetings & Events
601 22nd Ave
Meridian, MS 39301
The Threefoot Hotel, Meridian, a Tribute Portfolio is artfully curated to offer a place for everyone to create their own story.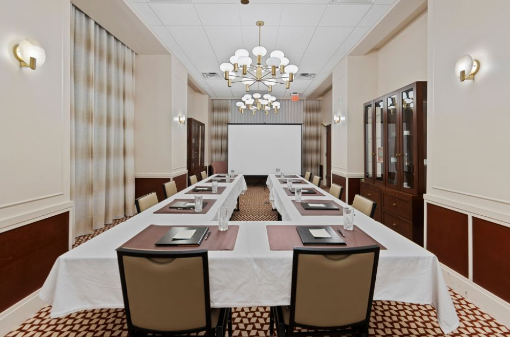 Meetings
Conduct business or host a professional event in a meeting space that is thoughtfully designed. Your guests enjoy a customized menu passionately created for your party by our top chef. The light and airy feel of our 1,000 sq. foot Dreifuss Room will complement your function.
Social Events
Imagine an illustrious celebration in a playful yet historic venue. Host an intimate rehearsal dinner or family gathering at one of our restaurants, 6:01 Local. Enjoy a night of dancing in the Dreifuss Room under beautifully hung art deco-styled chandeliers. Elevate your story with cleverly crafted cocktails under the stars at The Box Car rooftop which also offers immaculate views of the city. Top off your night by taking our restored brass door elevators home to one of our lavish guest rooms, maybe even one with a balcony.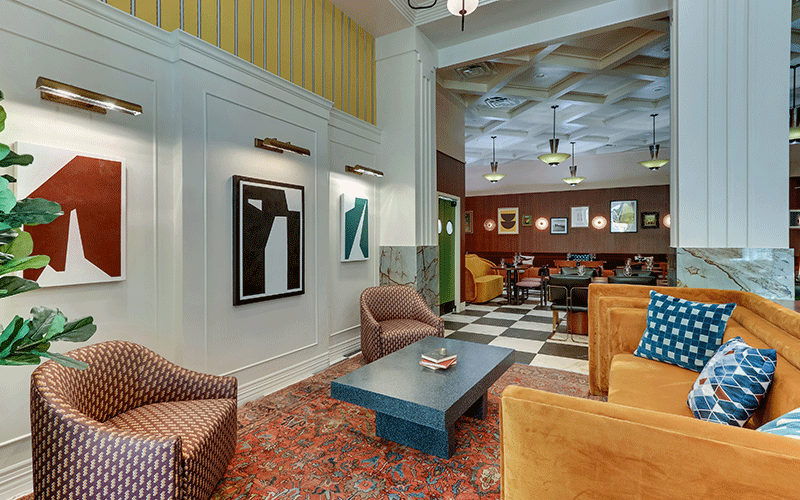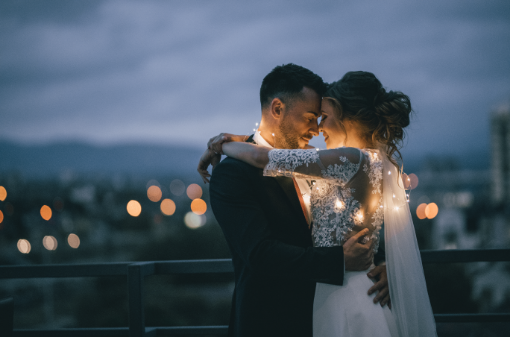 WEDDINGS
Having your wedding at Threefoot Hotel, Meridian, a Tribute Portfolio Hotel, is nothing short of a dream come true. This architectural treasure boasts a perfect location in the heart of Meridian, Mississippi, making it an ideal backdrop for your special day. The historic charm of the hotel is a testament to the elegance of a bygone era, while its sophisticated tone sets the stage for a truly memorable celebration. Whether you're looking to host an intimate affair or a grand event, Threefoot Hotel will provide you with the perfect venue to create memories that will last a lifetime.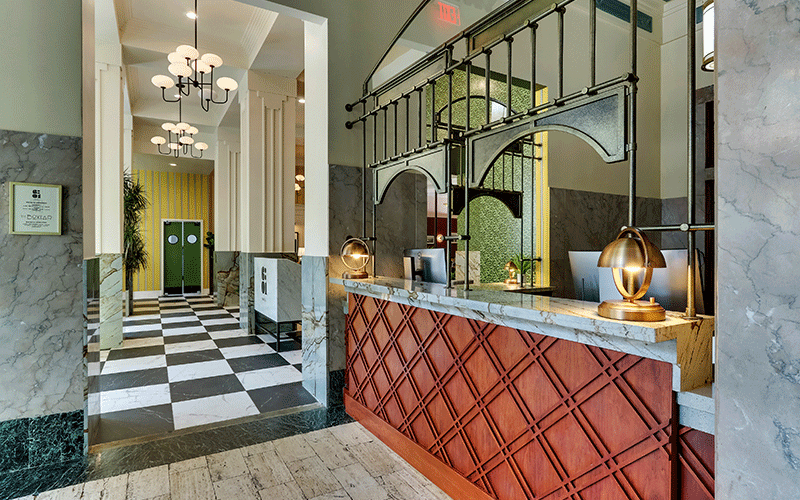 Contact & Book
Whether you are looking to handle important business or celebrate a milestone in a unique way, The Threefoot Hotel, Meridian, a Tribute Portfolio was designed to meet all your needs. Allow our experienced team to assist you in creating your own story today.
Visit Meridian in Style
The Threefoot Hotel, A Tribute Portfolio Hotel
Book ahead to see what's included with your room.
601 22nd Ave
Meridian, MS 39301
Questions before booking?
Contact our hospitality team!