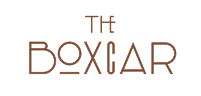 Dining Hours
Sunday 4pm-10pm
Closed Mondays
Tuesday-Thursday 4pm-10pm
Friday-Saturday 4pm-12am
Enjoy one of our innovative cocktails and pair it with an item from our unique collection of small plates. We look forward to serving you under the stars at our rooftop, The Boxcar.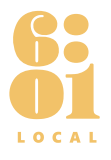 Dining Hours
Breakfast: open everyday 6am-10am
Dinner: Closed Sundays
Monday-Thursday 4pm-9pm
Friday-Saturday 4pm-10pm
Indulge in a refreshing breakfast or top your day off with a delectable southern dinner. The perfect mix of locally gathered fare and our hotel's exclusive chef, help create the ultimate culinary experience. We look forward to serving you a taste of our sophisticated southern cuisine.
Visit Meridian in Style
The Threefoot Hotel, A Tribute Portfolio Hotel
Book ahead to see what's included with your room.
601 22nd Ave
Meridian, MS 39301
Questions before booking?
Contact our hospitality team!